TH600 – DZ150 Converter Slide Gate (CSG)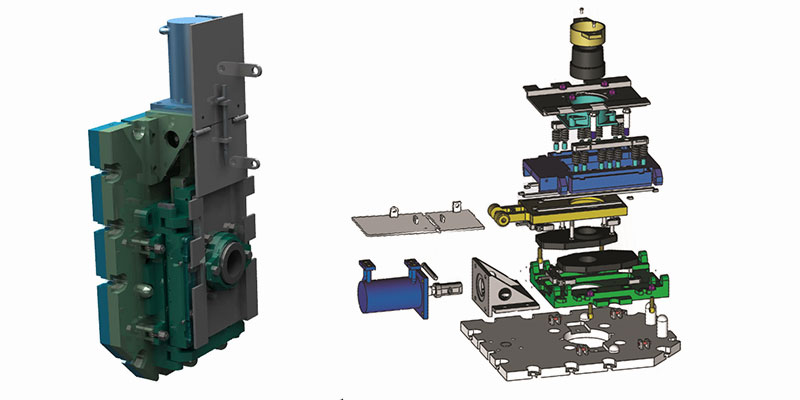 TH600 – DZ150 Converter Slide Gate (CSG)
When the converter is tapped out, slag detection application sends a signal to the hydraulic power source of the slag execution system, slag execution system implemented the driving part of the hydraulic power source control the gate open /close the tap hole, the purpose to prevent slag flowing into the ladle.
1. The explanation of TH600 – DZ150 Converter Slide Gate (CSG)
TH:Represents designed by TaiHe
600:represents the standard length of slide plates is 600 mm
DZ:Represents converter tap hole slide gate
150:represents the maximum tap hole of the slide plates is ф150 mm
2. The main technical parameters of TH600-DZ150 CSG:
Dimension : 1400 ×847×492 (L × W × H)
Service life : ≥ 3000 heats
Stroke : 230 mm
Spring type : helical spring
Spring quantities : 7×2 /groups
Operating temperature of spring : ≤450 ℃
Spring service life : ≥ 3000 heats
Plate dimensions : 600×310×50 mm (L × W × H)
TH600-DZ150 composed of two parts: slag execution systems and slag detection application.
Slag execution system composed of: converter slide gate, hydraulic system, converter rotary joint, water & air cooling systems and accessories refractories.
The combination of the bottom and slide plate is a boundary, housing and support component is fixed part, and slider is active part. Bottom nozzle and inner plate are fixed in the housing and slide plate and external nozzle are fixed in the slider, slider component can slide in the support component. A uniform and constant interfacial pressure is established through the spring component on the plate boundary. Hydraulic system drives the slider component for reciprocating movement to achieve slag.
Supporting the consumption of refractory include: tapping hole assembly, inner and external nozzle and bottom and slide plate.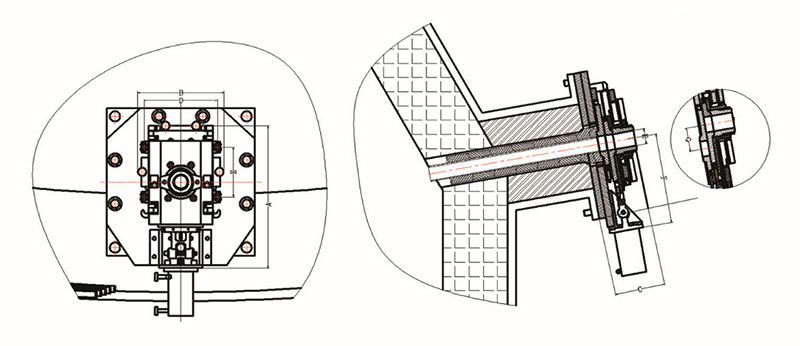 4. Technical features of CSG TH600-DZ150
4.1 Infrared slag detection application automatically control, slag rate of up to 100%;
4.2 The material of CSG is high-quality heat-resistant steel, service life up to 3000 heats;
4.3 CSG subject online replacement, easy to operate;
4.4 There is designed bottom nozzle positioning, accurate replacement, easy operation.
New Strategies and Business Decisions
Please contact us, if you need any solution of Ladle Slide gate system, Ladle slide gate,Tundish nozzle, Slide Gate, Refractories.