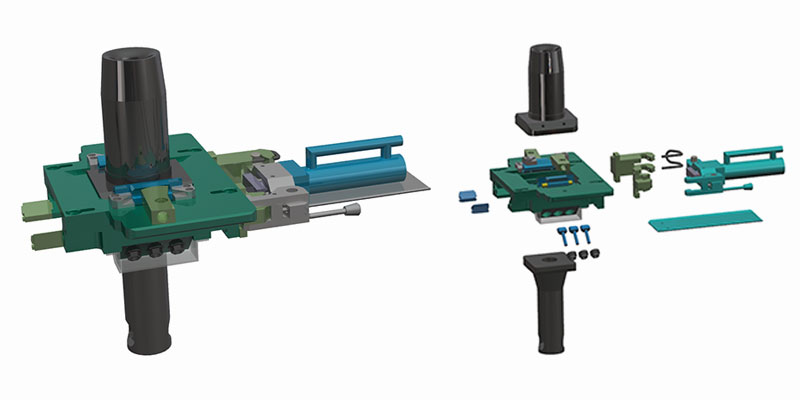 1. Principle of TH210 BP70 gate
The gate is composed of the housing, support, clamping ring, compact components, spring and drive components as well as the corresponding refractory, Upper fixed plate and submerged nozzle plate are separated from the interface. Upper fixed plate is installed in the clamping ring to accurate location, the channel of nozzle plate is made of two rows leaf spring heads; the submerged nozzle plate is compacted by the reed of spring component; After the submerged nozzle plate or safety board are attached to the ready position, starting the hydraulic cylinder can quickly push the safety board or submerged nozzle to the work place, at the same time, the surface pressure is established accurately and stably.
2. Characteristics of TH210 - BP70 gate
2.1 The gate is fixed by four bolts at the bottom of the tundish, it is convenient to install and disassemble.
2.2 The upper fixed plate gate is equipped with the special positioning device, which can accurate location, convenient to install, disassemble and maintain.
2.3 The insulation bush can be installed inside the main frame, which greatly reduce the influence of high temperature to the gate.
2.4 The spring stay away from high temperature and the service life is long.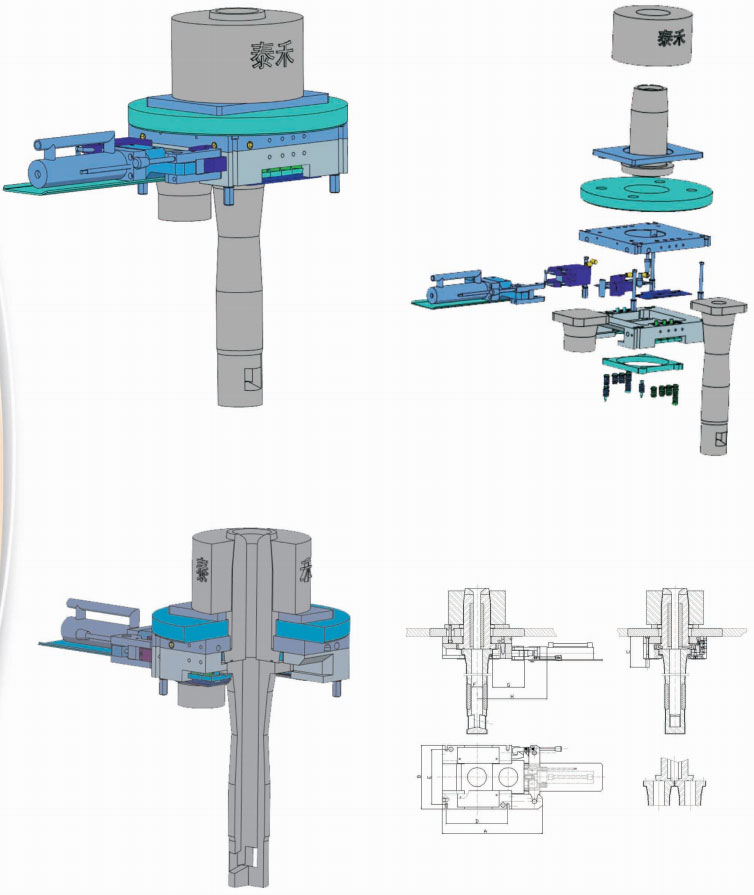 3. Technical parameters of TH210 - Bp70
3.1.nozzle diameter: φ70mm
3.2 spring type: helical spring
3.3reasonable tonnage of the tundish: Suitable for a variety of tundish
3.4.external dimensions of gate: length 635mm, width 404mm, thickness 145mm
New Strategies and Business Decisions
Please contact us, if you need any solution of Ladle Slide gate system, Ladle slide gate,Tundish nozzle, Slide Gate, Refractories.